The Bicycle Bicyclette of L'Appartement 4F
The buzzy Brooklyn bakery, known for its Parisian croissants and sourdough bread, will soon offer local delivery on their Linus.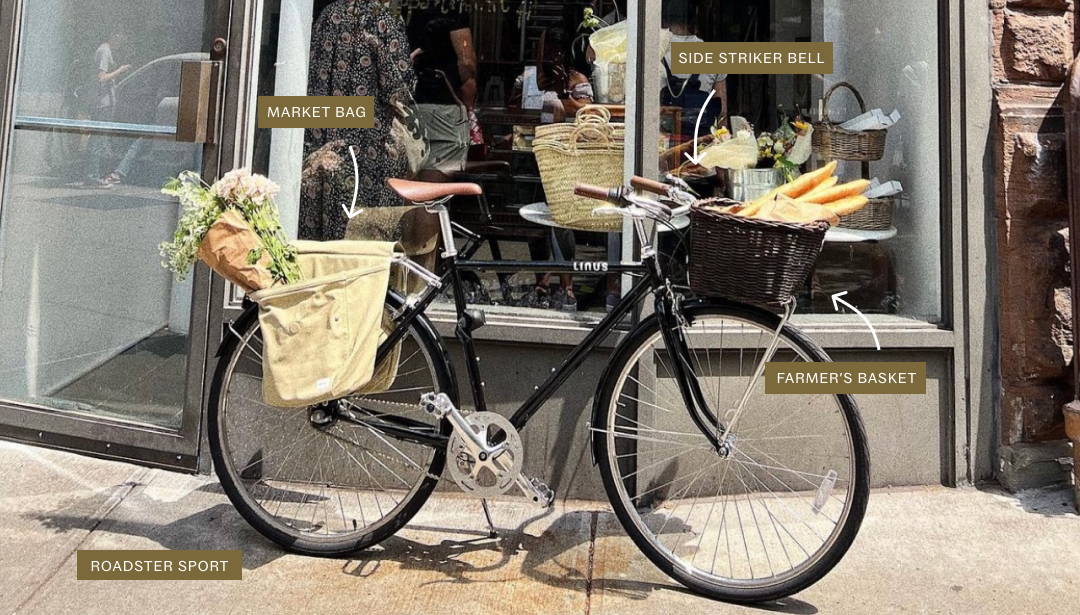 L'Appartement 4F started in a petite apartment in Cobble Hill, Brooklyn by Ashley and Gautier Coiffard in early 2020. A software engineer by trade, the Parisian-born Gautier began baking when he could not find a croissant that met his standards and was walking distance from the Cobble Hill apartment (4F) he shares with his wife, Ashley, a school nurse at the time.
The couple started baking on Instagram that year, and after a successful Kickstarter campaign, ( with handmade mini-croissant cereal as the $50 reward), the couple raised enough money to open a quaint Brooklyn storefront in Brooklyn Heights. Today, the couple has one of the most sought-after bakeries in Brooklyn where daily you'll find lines running down Montague Street in the wee hours of the morning. For those without time to wait in line, local deliveries will soon be available on L'Appartemen 4F's baguette bicyclette.
For more details on L'Appartement 4F, visit their website 
In the meantime, here are a few of their mouthwatering creations to feast your eyes upon: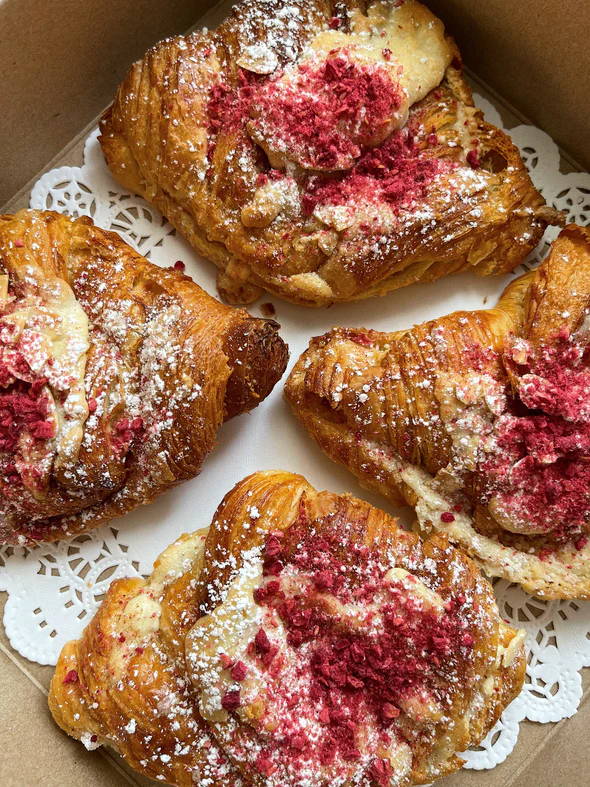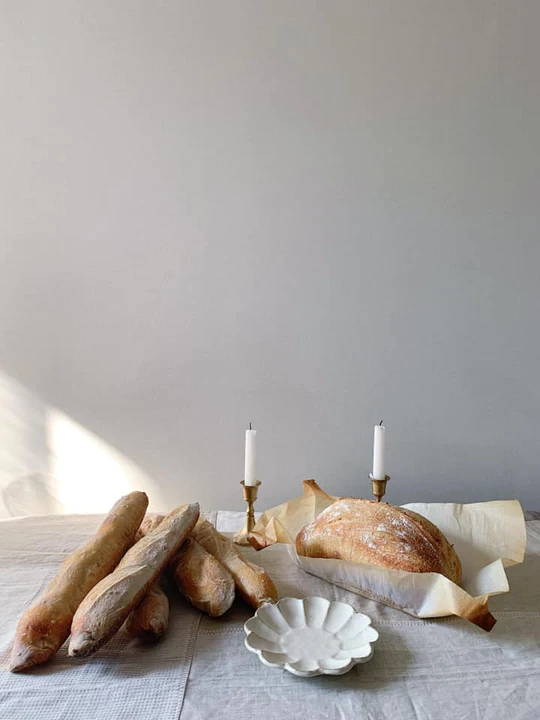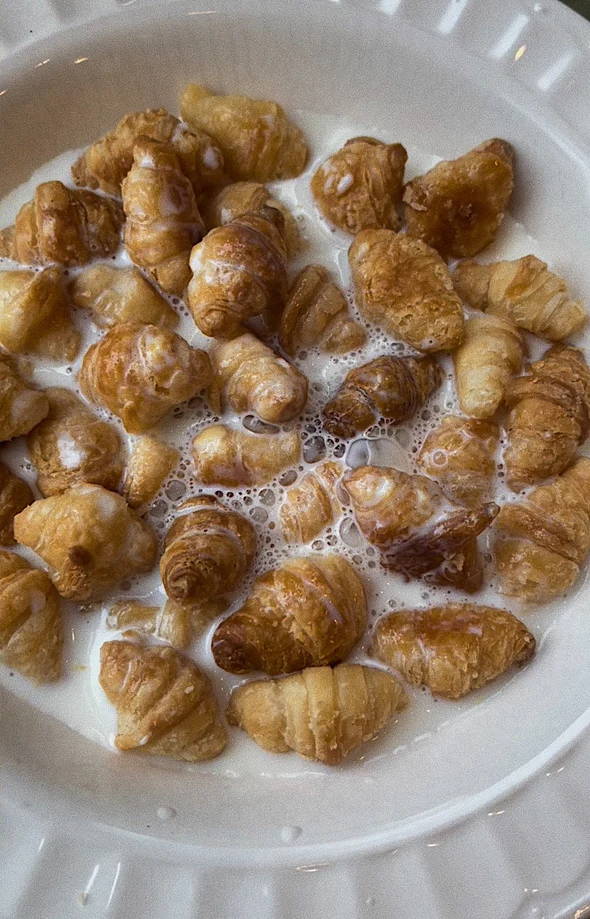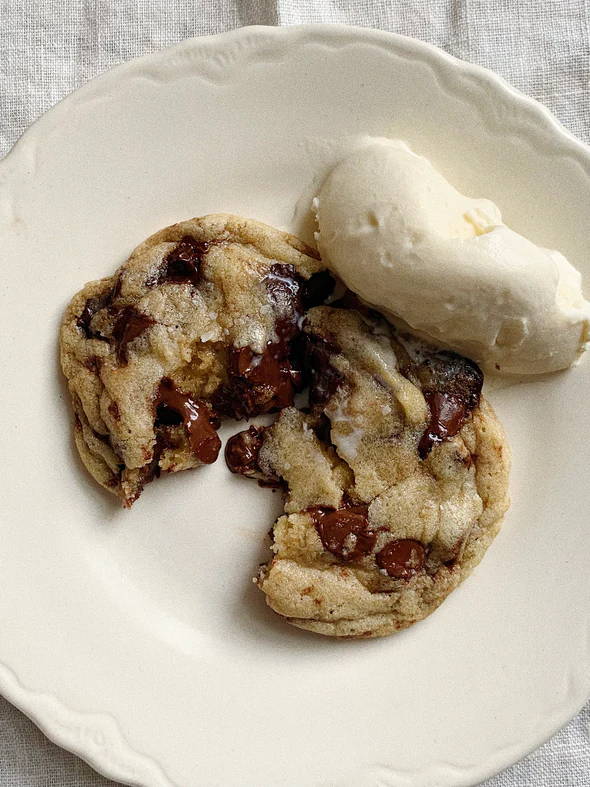 Tahini Chocolate Chip Cookie au Sel de Mer
---