We explored the vibrant L.A. neighborhood of West Adams with Natasha Zoe Garrett, founder of Roam Vintage
When and why did you move to West Adams?
I moved to West Adams at the height of the pandemic! It was a pretty crazy time to move, but it also allowed me to experience this neighborhood in a very unique way. I took lots of walks, had a lot of distant conversations with my neighbors and would order a lot of take out from local restaurants. I'm so happy to see things finally open up and truly get to experience the creative, vibrant and diverse energy in this neighborhood.
What made you decide to buy a bicycle? When's the last time you owned a bike?
My Linus, a Blush Dutchi 3i, is my first adult bike purchase and I couldn't be happier about it! I've always lived in areas that were a bit more challenging to bike around, but West Adams is a perfect biking neighborhood. I bought my bike as a way to get a new perspective of the area as well as a way to exercise and enjoy fresh air. I'm excited to meet up with friends and go for long weekend rides to the beach or to the farmer's market!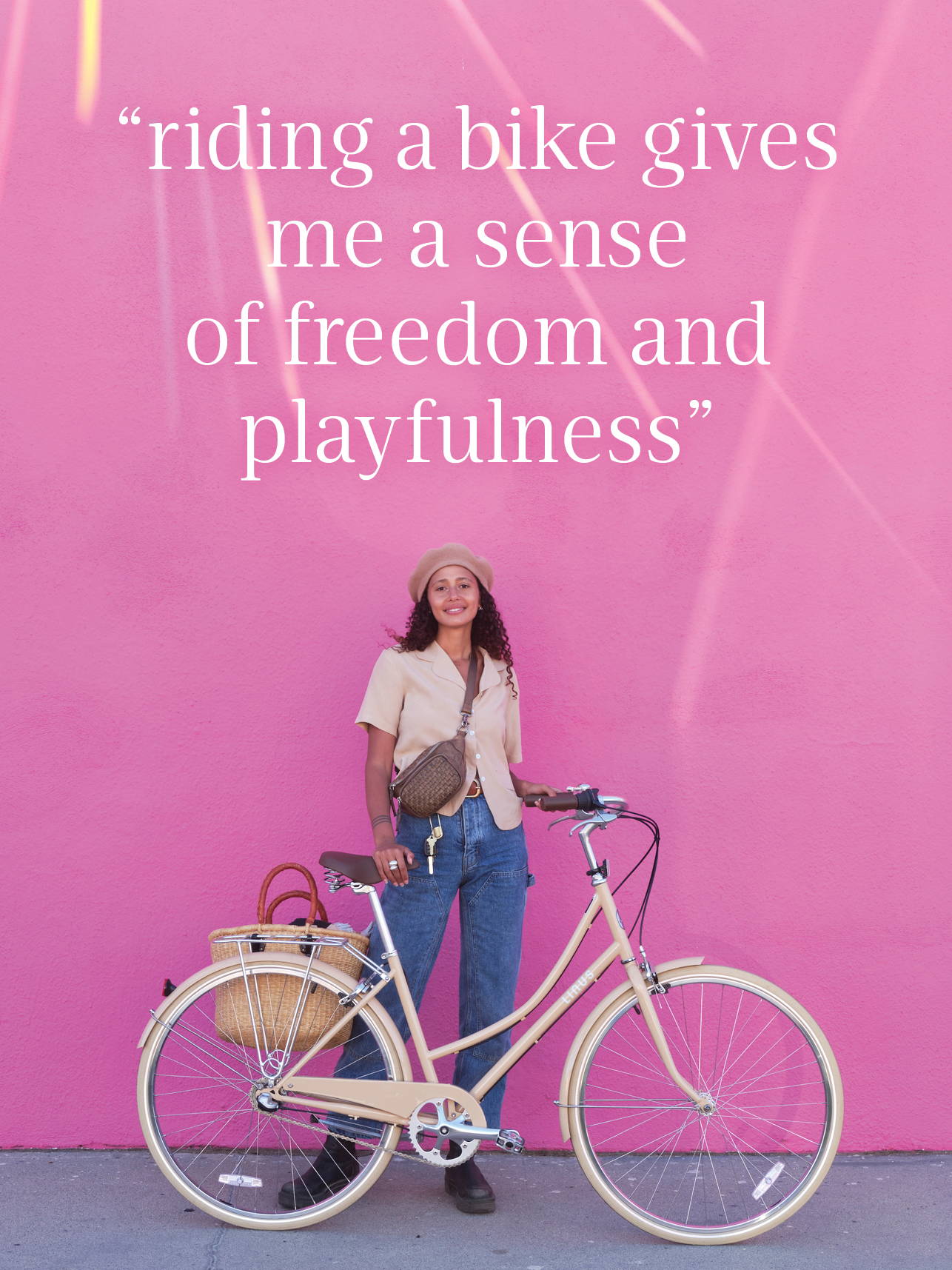 How has riding a bike changed your daily life?
Riding a bike gives me a sense of freedom and playfulness that riding around in my car in traffic just does not. It also challenges me to get out of my routine and explore different routes I normally wouldn't take while driving.
Before heading out for a ride, how do you decide what to wear? Any favorite outfits?
I have just started riding my bike around and so far it's mostly to my new showroom for my shop, Roam Vintage. I'm lucky that it's pretty close to my house but it makes the whole commute so much more enjoyable!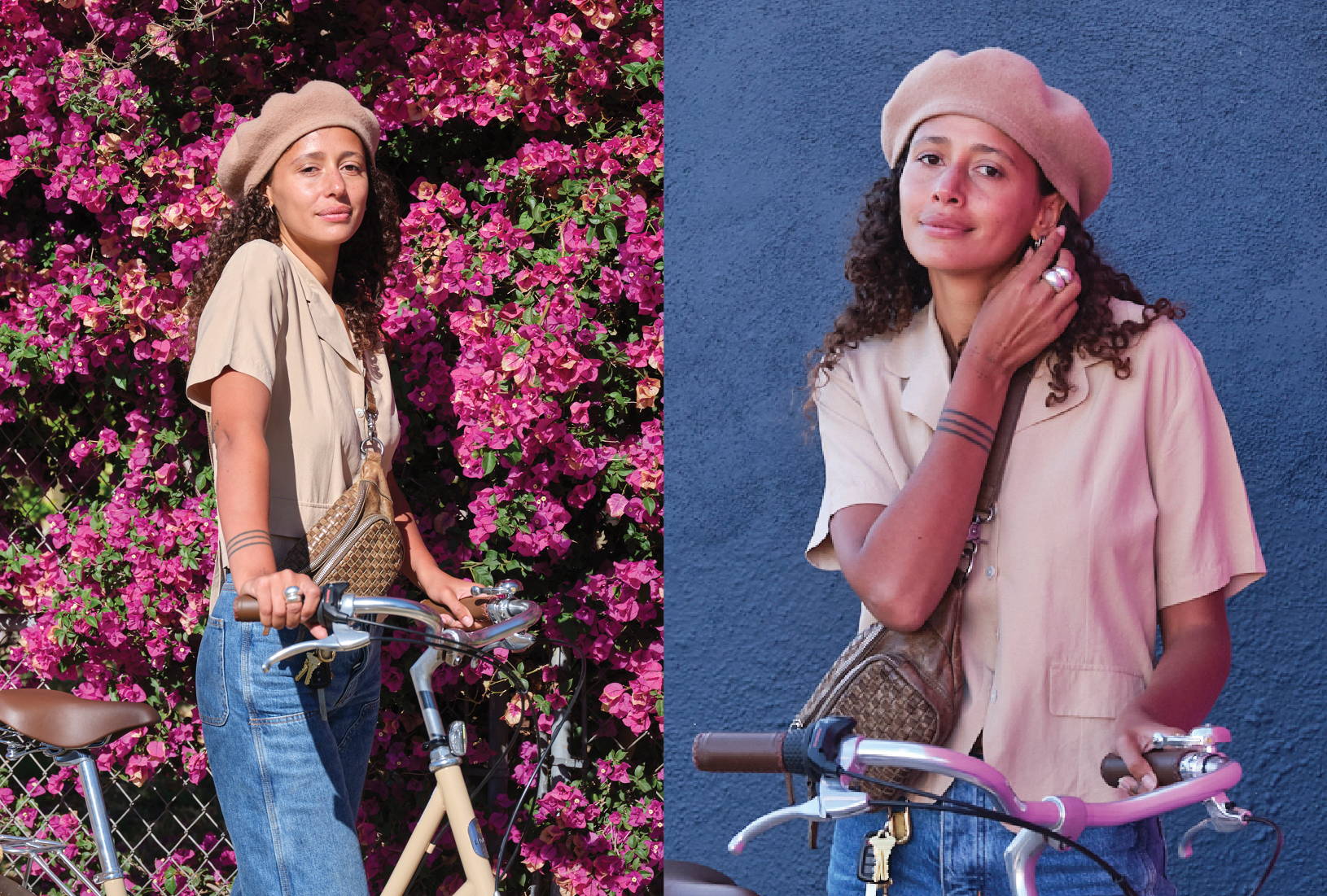 Favorite retailers, restaurants, cafes, or parks in your neighborhood?
For dining, I love Mizlala, Alta & Johnny's to name a few. There's actually a family on my block that opens up their backyard for coffee and delicious Mexican food on the weekends and I think that it's the best idea; plus it allows me to get to know some of my neighbors and support my community directly!
What are some of the things you notice, about yourself or your local environment, now that you ride a bike?
I think I just take in the whole environment more when I'm on my bike. My sensory experience is heightened and I tend to notice things I would normally overlook when I'm driving my car.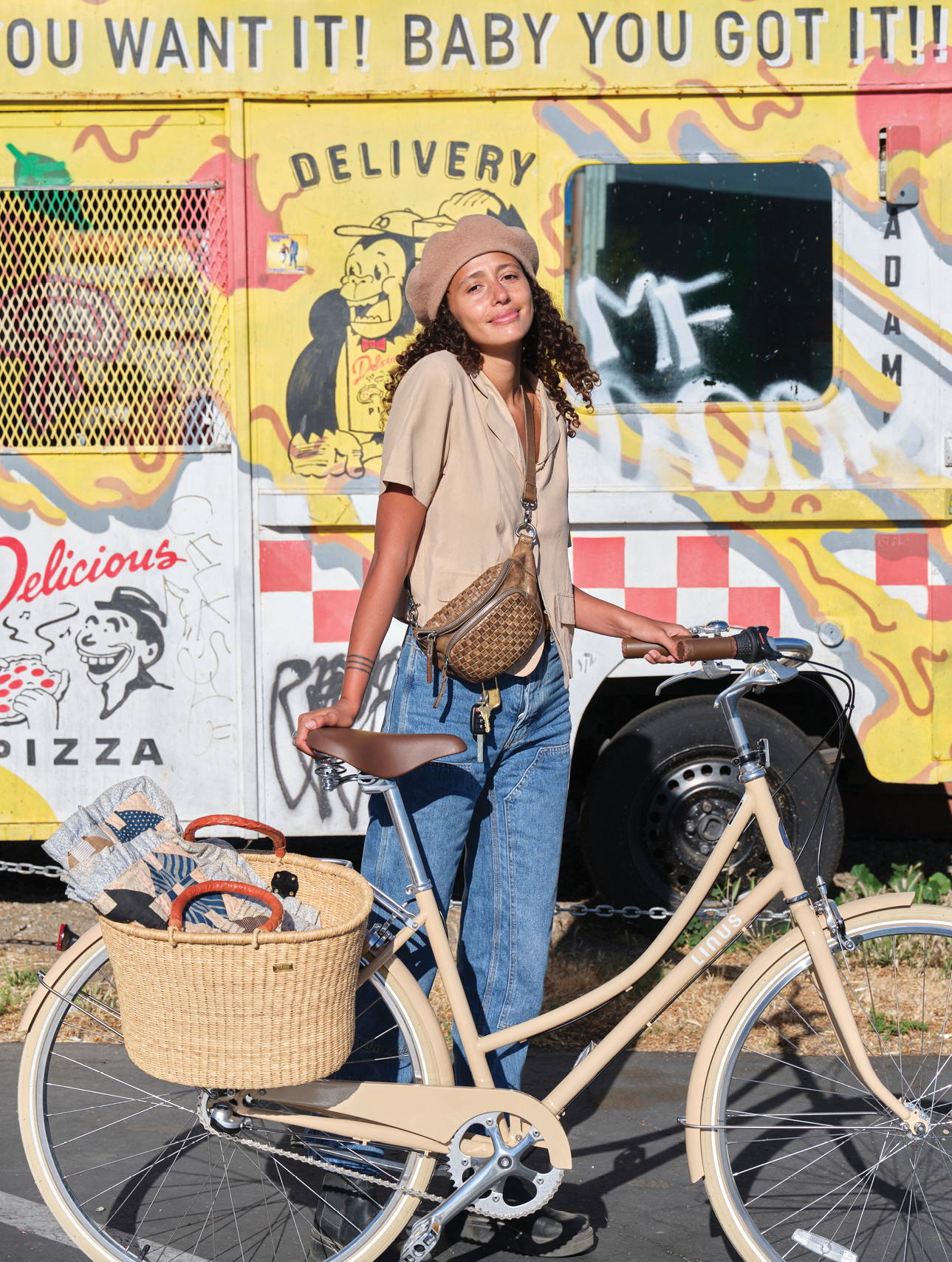 When you ride, what are some of the things you make sure to always take along? Any styling tips to ride fashionably, yet functionally?
I love my Linus Bolga Rear Basket because I am always one to bring things with me wherever I go! I love to bring my water bottle, my journal or a good book and a sweater if it gets cold. Sometimes I'll bring a change of shoes if I plan to bike to a restaurant or out with friends!
Where will Roam Vintage be located and when does it open?
Roam Vintage is located at 3931 W Jefferson Blvd. Los Angeles, CA 90016 and is open by appointment only. You can find out more details on Natasha's showroom opening & upcoming events by subscribing to her mailing list over at roam-vintage.com and following along on instagram @roam.vintage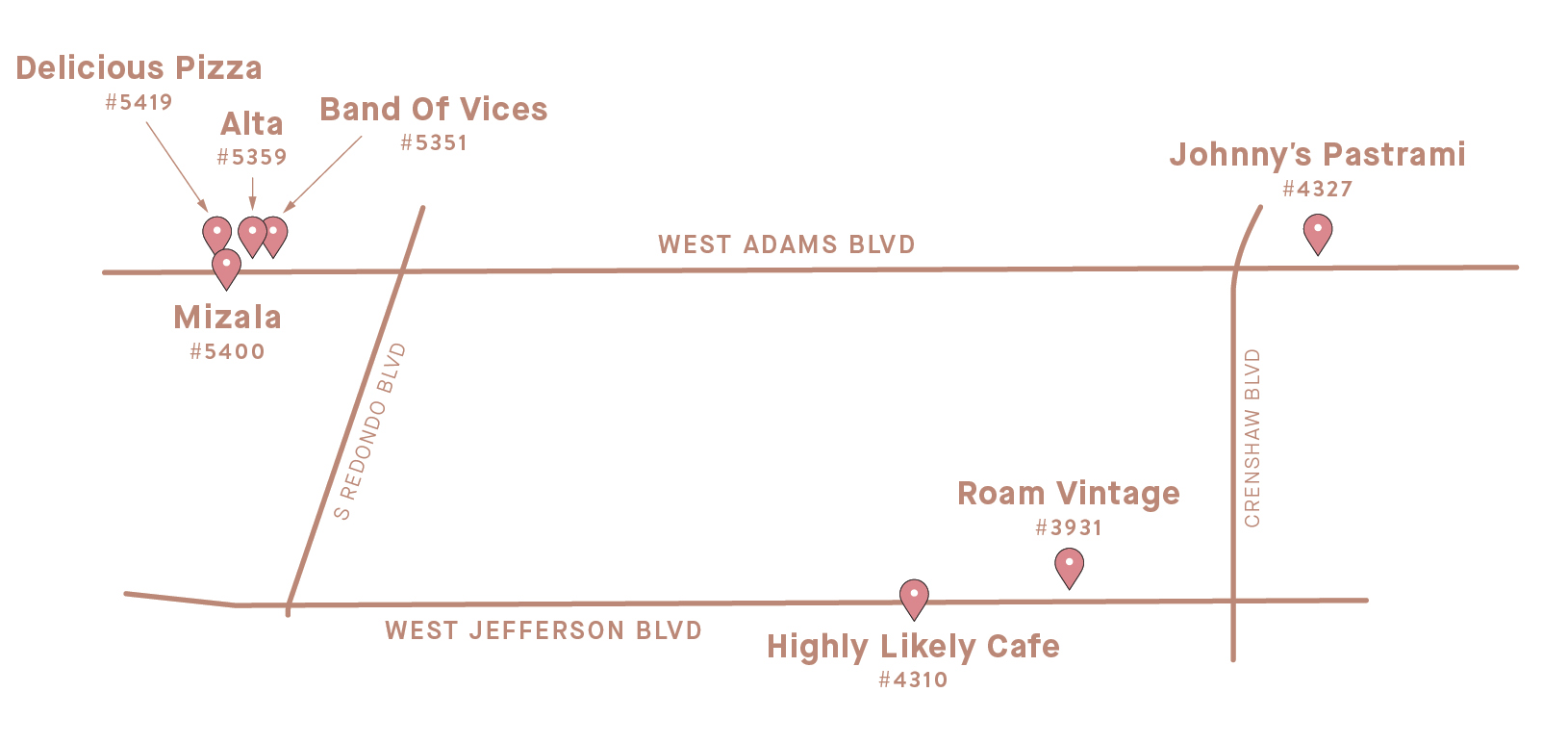 ---