The eRoadster & eDutchi make their inaugural ride on the streets of New York.
Photos by Jonathan Hokklo
The first production samples of the new eRoadster and eDutchi landed in early May and we took the opportunity to visit NYC, test ride these bikes, and reconnect with the city. Spring fever was in the air and it was exhilarating to see so many people taking advantage of the beautiful public spaces and well considered bike lanes the city has to offer.
These new e-bikes are among the lightest and slimmest on the market, so it was a breeze hauling them in and out of our hotel, and even onto the Brooklyn ferry. The bikes are light enough that sometime we wouldn't even use the motor, but it's nice to have for a hill or when we needed to get somewhere quickly.
Our friends, and fellow Linus riders, Ashley and Gautier Coiffard, owners of the bakery L'Appartement 4F, made us a map of their favorite places across Brooklyn. With up to 40 miles on a charge, we explored neighborhoods all along the Brooklyn waterfront and beyond.
Illustration by Ferdinand van Alphen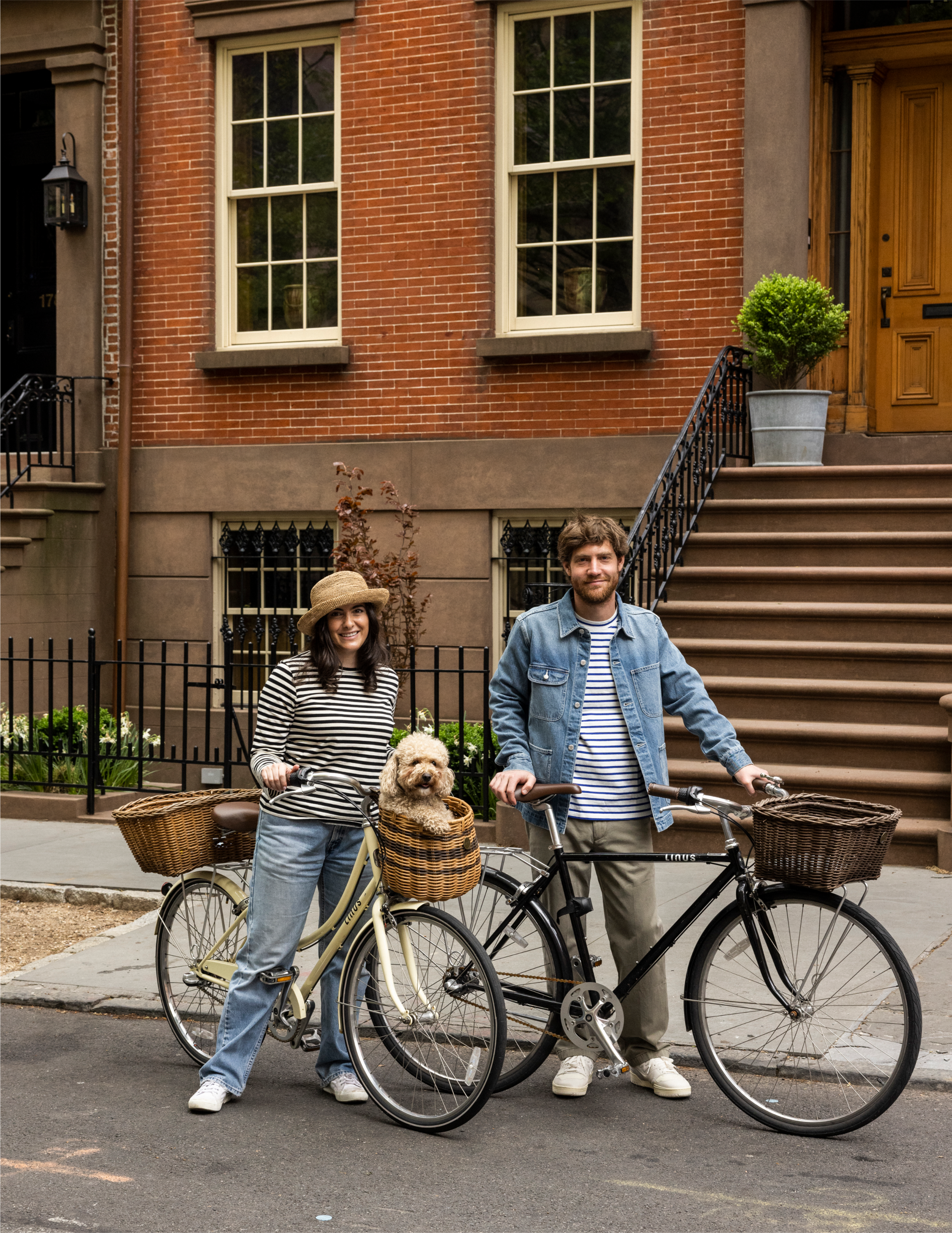 For a city like New York, where traffic is a near constant, an e-bike is the most efficient and enjoyable way to get around. It allowed spontaneity and ease that I've never experienced in NYC before. We would arrive at a restaurant that was too full and dash off to another one in a different neighborhood where we knew we could get a table.
No descending into the subway, fighting for a cab or waiting to see if the Uber you ordered would show up. The stress associated with all those choices was gone. On a Friday night we finished dinner around 11pm and had to ride from Williamsburg to our hotel in Downtown Brooklyn. Google Maps said the journey would take 22 minutes by car, on the e-bike we were home in 8 minutes.
Over the past few years, the city has been transformed with 1,300 miles of bike lanes. Many of the lanes are fully protected from car traffic (something we sadly don't have enough of in L.A). To see the great variety of New Yorkers riding their bikes to and fro was a glimpse of brighter future. As cities become denser and denser, bikes and e-bikes really are the best and healthiest way to get around. They've been doing it in crowded European cities for 100 years. Now all we need are the bike lanes to do it safely.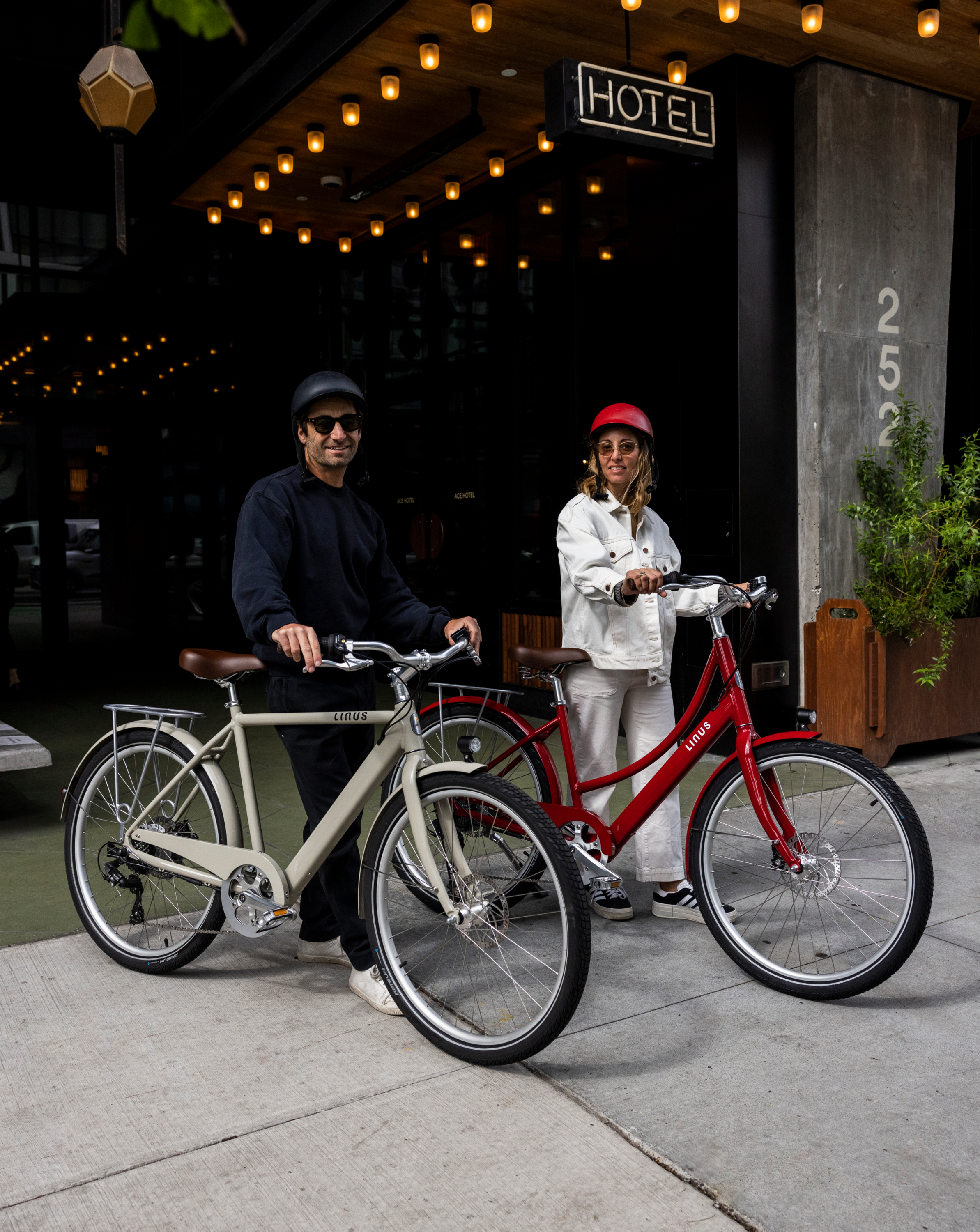 ---